(To watch me and my brother talk about lessons learned from self-isolation, watch the YouTube video here)
About a month ago, I made the decision to leave the UK and return to my home in Nigeria. This was because my university sent an email advising all international students to return home – we would have the rest of our classes online. In less than 48 hours, I packed all my belongings, moved out of my accommodation, and flew back to Nigeria. As I was returning from a high-risk country, I was required to self-isolate for 14 days upon my return.
On day 1 of self-isolation, I was confident that I didn't have the virus. There were just a handful of cases in Nigeria so I was looking forward to going back to my normal life after the 14 days were over. Even though I knew that I could develop symptoms within that time period, it was difficult to think I had the virus when I felt perfectly well at the moment.
By the evening of day 2, I started to feel a little depressed (okay, I might be exaggerating; maybe I was sad rather than depressed). It probably wouldn't have been as bad if I could move freely around my house, but because I couldn't even interact with my family, I felt trapped in my room. And this feeling was made worse when I realised that I would probably still be stuck indoors even after my 14 days of self-isolation. What had been keeping me going was thinking that in two weeks, it would all be over. I had my plans already: I would hang out with my friends, take my driving test (finally!), do a bit of shopping, get my hair and nails done, and just enjoy being back in Nigeria. But as the coronavirus crisis worsened in Nigeria, calls for social distancing were emphasised. This meant that I would probably be indoors for a long time – until the situation get better. What made me feel sad wasn't just being stuck indoors; it was not knowing when this would end.
On day 3, I started to wonder if I actually had the virus when I had a random sneeze. Then I felt like I was developing a sore throat (I wasn't). Even something as random as a headache after spending the whole day looking at screens made me scared. I started to wonder if I had made the right decision coming home: should I have isolated myself in my London accommodation? This feeling was made worse when I watched Idris Elba's video on Twitter, in which he explained that he had tested positive for the virus, but was still showing no symptoms. I started to think, what if I have the virus but am also asymptomatic? At this point, my biggest fear was not that I had the virus, but that I would spread it to others.
Between days 4 and 5, I had video calls with my friends in the middle of the night (because that's when the loneliness really kicks in). These calls really helped to keep me sane during these times.
Day 6 was a fairly productive day for me. I started to feel more optimistic and I did some of the work I had been putting off. I even nearly did some exercise (the only reason I didn't was because I was so engrossed in my work and I didn't want to lose focus). I also enjoyed watching some YouTube videos, which made me remember that staying indoors is not all that bad.
Day 7 started out well. I finished writing a case note. I had two video calls with friends. I had a nice, long conversation on a group chat. But, from nowhere, a wave of immense sadness crept in at the end of the day.
Perhaps this feeling was sparked by an email I received from Finimize, predicting that because of the coronavirus, there will be a global recession that will be even worse than The Great Depression. Then I started to have a thought spiral. Imagine having to leave university suddenly, facing the prospect of not having a graduation ceremony, and not even being able to interact with your family at home. I was fighting back tears. At 1am, I saw updated stats on the coronavirus situation across the world and the tears came back.
The situation was getting worse! The USA had overtaken China, the UK already had 11,000 cases, and the situation was clearly about to escalate in Nigeria. I pretty much cried myself to sleep that night.
By week two of self-isolation, a lockdown was imposed in many states in Nigeria. I stopped fantasising about going out and realised the truly global nature of this pandemic – from the UK to Nigeria, no country was spared. This realisation made the second week seem to go faster than the first. I was able to have limited interaction with my family, taking precautionary measures like washing my hands and wearing a face mask before leaving my room.
When I finally got to day 14 without showing any symptoms, I literally ran around my house screaming (yes, I was that excited). I am still stuck at home (as, I imagine, most of us are), trying to learn new skills and increase my knowledge with online courses in addition to my university work. But just staying at home feels vastly different to self-isolating in my room, perhaps because now I can at least move around my house, watch TV in the living room, and interact freely with my family.
Overall, there are three important lessons I learned during my 14 days of self-isolation:
We, as humans, are social creatures
Even though I was able to talk to my friends through video calls, and have long conversations on group chats, there were times when I still felt sad and lonely in my room because I had no physical contact with anyone.
Your urge to do something increases when you are not allowed to do it
I usually don't mind staying indoors for a couple of days: it's a great way to unwind, watch a movie, read a book, and just enjoy your own company. But by day 2 of self-isolation, I was already feeling trapped in my room.
The confirmation bias is real!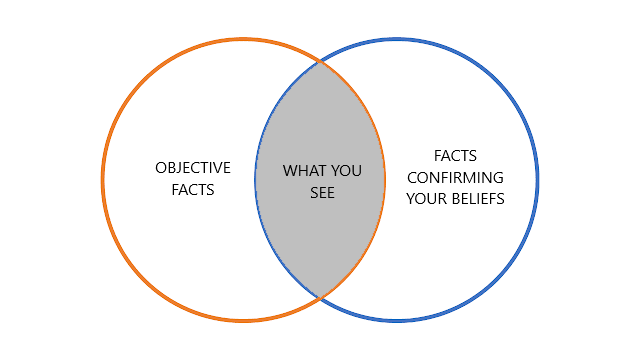 The confirmation bias is a tendency to search for or interpret information in a way that confirms one's preconceptions. Anything that felt abnormal – a random sneeze, a pain that felt like a sore throat, a headache – seemed like evidence that I had the virus. If you search hard enough, you can find evidence to support practically any belief or fear you might have.
Ultimately, I guess the point of making this blogpost is to say that we are in the middle of a global pandemic and it's okay to feel scared or demotivated at times. Try to stop worrying that you might have the virus, and start thinking about how you can contain its spread. Stay safe and stay positive – this, too, will pass!
---
If you want to know what I've been up to since my 14 days of self-isolation ended, see 6 Things to Get You Through Lockdown.
Related:
---
Enjoyed this post? Hit the 'Subscribe' button below to get notified of new posts by email!
Email's not your thing? I gatchu! Follow this blog on social media: @kikibyrukky.